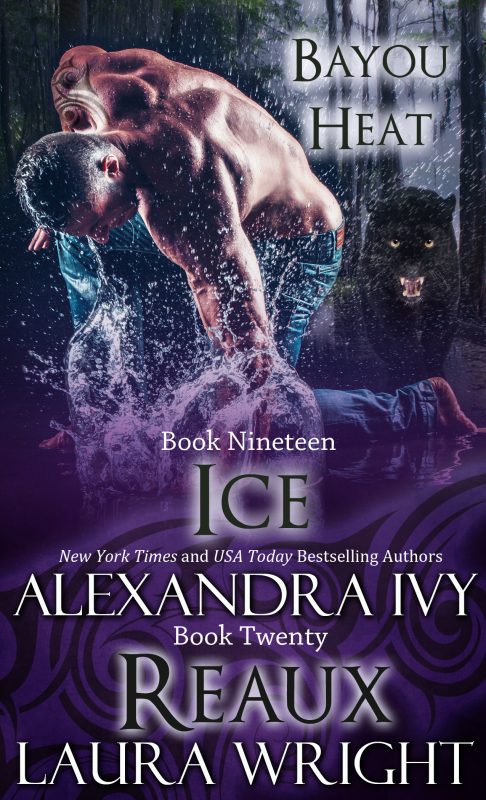 Ice/Reaux
Books 19&20 of the USA Today Bestselling series!
About the Book
ICE
Cammy, a beautiful, talented Hunter, has always taken her future for granted. She will mate with her best friend Rage and live happily ever after. But her perfect future explodes, quite literally. Rage has chosen another mate, and the Pantera's enemies have struck at the very heart of the Wildlands. Now she is forced to partner with Ice, the aloof, always mysterious Hunter, to retrieve one of their own. Together they must track down the humans who attacked them, and uncover a secret that threatens the survival of the Pantera.
Can she find a way to work with the gorgeous male who stirs her most primitive emotions? And, more importantly, is a happily-ever-after still possible?
REAUX
Taken from her home when she was only 17 and forced to breed, Karen finally has her freedom back. But the chains of captivity still hold the beautiful human mother close, and when she starts to break down emotionally, she knows she needs help.
Unfortunately the only Healer she wants is the very one she can't have.
All of his life, Reaux has been labeled a wicked mistake. With his body constantly sending out a sexual musk, he's irresistible to females. So, the brooding Healer keeps to himself. Until he meets Karen. She needs him desperately. Not for sex, though. Just for healing.
But how can he do the work he's meant to do, if he's falling in love with his patient?
Other Books in "Bayou Heat"
Disclosure of Material Connection: Some of the links in the page above are "affiliate links." This means if you click on the link and purchase the item, I will receive an affiliate commission. I am disclosing this in accordance with the Federal Trade Commission's
16 CFR, Part 255
: "Guides Concerning the Use of Endorsements and Testimonials in Advertising."